It often happens that you waste your money on some products you don't need or something that isn't a good deal when you go to Costco. To take full advantage of your money, you should learn what to buy and what not to buy.
1. Buy: Rotisserie Chicken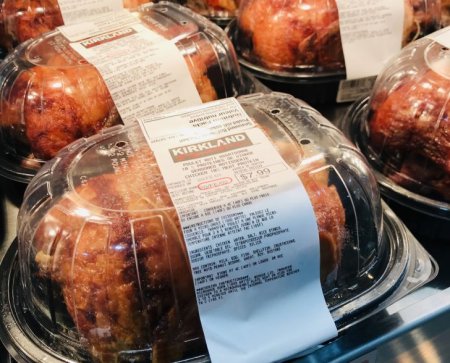 Advertisements
Never miss the rotisserie chicken at Costco as it is one of the best-selling products there for a couple of years. You can spend only $5 to take this big-size meat home to satisfy the whole family's needs.
2. Avoid: Kirkland Light Beer 
You'd better not buy Kirkland light beer at Costco because it doesn't have a high-quality brewing ability so that the beer might taste strange. You can choose some famous brands there like Budweiser, Corona, and Guinness.
3. Buy: Tires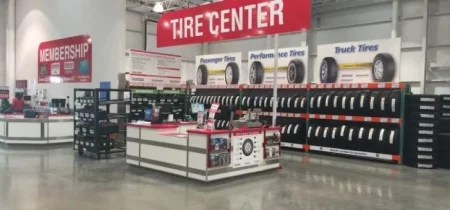 Costco is a great place to buy tires, not only for its guaranteed quality but also for the excellent services provided by Costco's Tire Centre. Many people, even without Costco membership, will go to this store to buy new tires.
4. Avoid: Salsa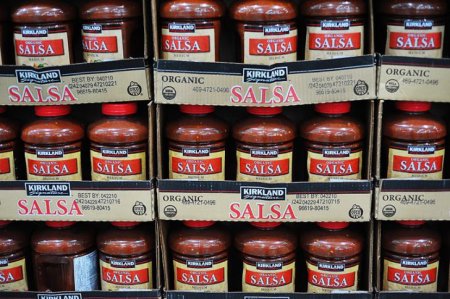 Costco's large jar of salsa might be perfect for a party use while it is not a good deal if you use it occasionally. You may find it spoils before you use only half of it or even less.
5. Buy: Plastic Wrap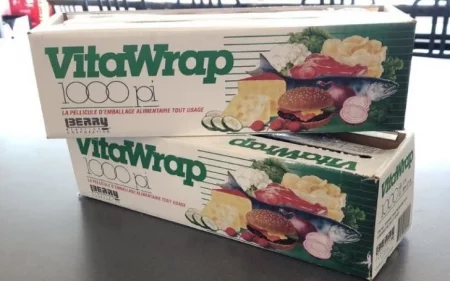 It would be best if you stock up on plastic wrap when you go to Costco because the price is hard to beat. It has some famous brands like Vitawrap and Kirkland to let you choose from. You don't need to worry that it becomes overdue as it can be stored in the boxes for years on end. 
6. Avoid: Kirkland Tissues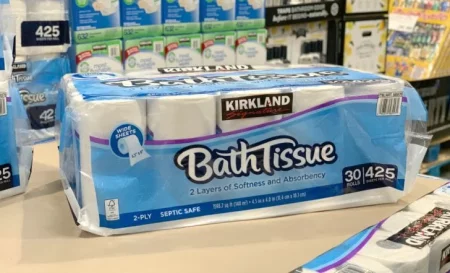 Kirkland Tissues are rough and thin. They can help out with the occasional sneeze, but they may not be useful for coping with a heavy cold when you have so much snot and tears. So why not spend a little more money on those heavy-duty, high-quality tissues instead?
7. Buy: Oatmeal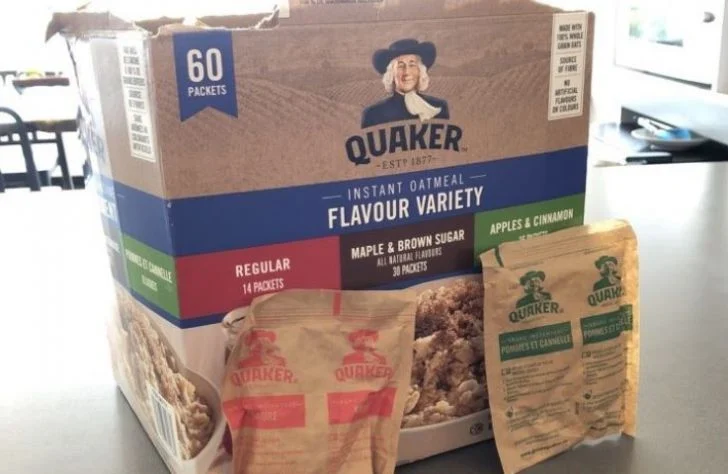 If you decide to stock up on instant oatmeal, you can consider this 60-packet product from Costco. It will save you almost $10, and it is a better deal than the one you will find at a grocery store. Bear in mind that you need ample space to store these huge boxes.
8. Avoid: Soda Drinks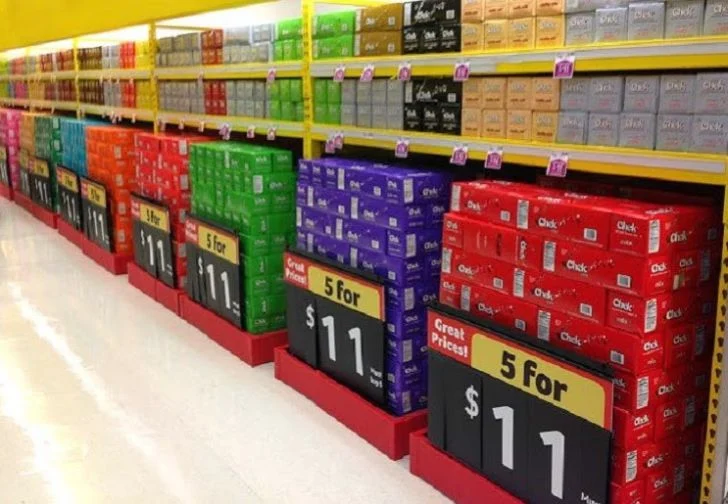 You'd better buy soda drinks at the local grocery store rather than at Costco. The former will give you a better deal. You may already notice that the soda drinks are often piled up on Costco's shelves, which might prove something.
9. Buy: Healthy Bite-Sized Snacks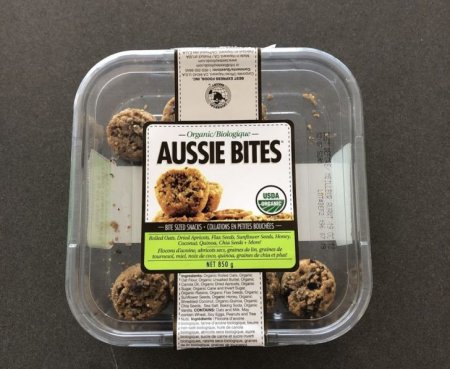 People are more and more fond of healthy snacks, but they are often costly. Luckily, Costco offers these items at low prices to meet your needs. You can get 32 bites of Aussie Bites for only $12!
10. Avoid: Toothpaste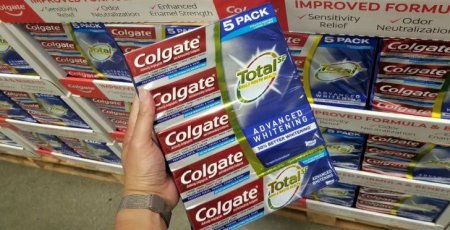 Toothpaste always seems to be on sale, but it's not wise to get big tubes from Costco because you can get a better deal at a pharmacy or supermarket.
Advertisements
11. Buy: Cashews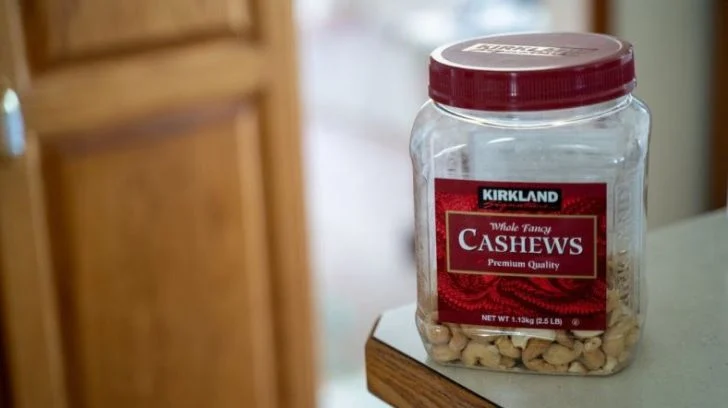 Cashews do good to human bodies, and you should eat them frequently to add nutrition. Sadly, their prices aren't low at all, but you can eat them for a quite long time if you buy a large jar. The reclosable lid from Costco is a great design to keep your cashews fresh for quite some time.
12. Avoid: Kirkland Almond Milk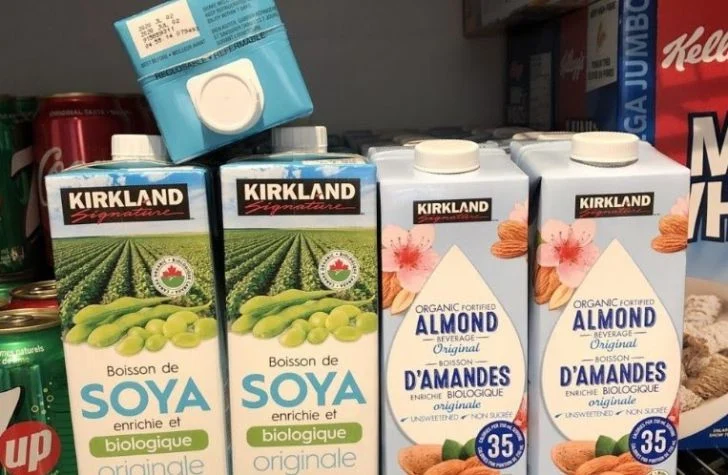 Costco provides some specific milk for people who can't drink dairy milk, for example, Kirkland almond milk. Although this milk is an organic product, its ingredients can be improved, and the taste is not ideal either.
13. Buy: Meat And Poultry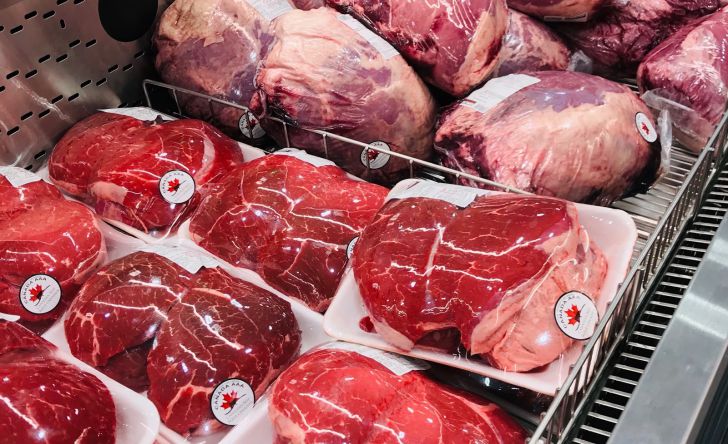 Costco's meat and poultry are high-quality and have a better price, so don't hesitate to buy them! You can buy a lot and leave them in the freezer, and they won't go bad in a short time.
14. Avoid: Las Fortunitas Tortilla Chips
Although it is an awesome deal to spend less than $6 buying a big bag of tortilla chips, you would probably not be able to finish the entire thing eventually. This 5-pound bag will be even harder to finish at a party. Think about that before you decide to buy it!
15. Buy: Kirkland Vitamins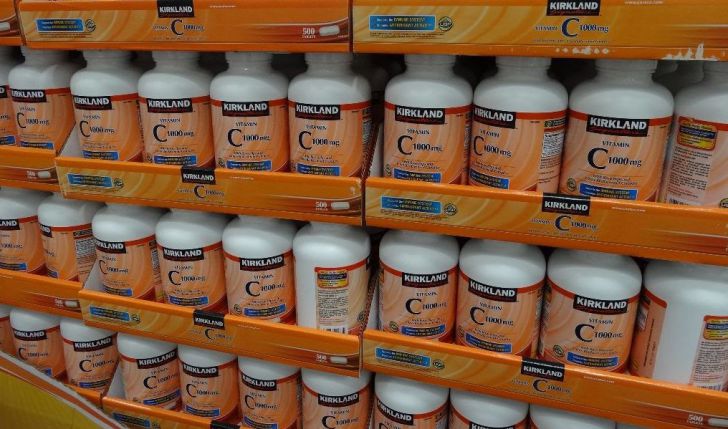 The brand name makes vitamins so expensive. The good news is that this Kirkland brand vitamin works just as well as those pricier ones. Next time, don't forget to buy a big bottle of vitamins at Costco, and you will only pay half the price. It's a good deal!
16. Avoid: Sunscreen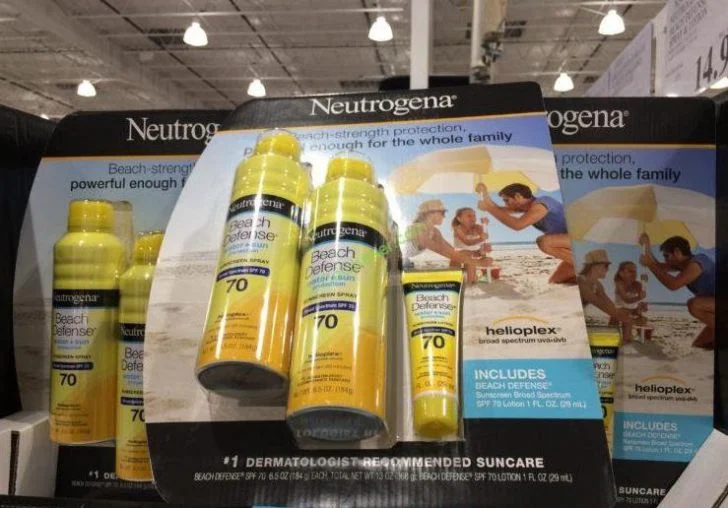 Sunscreen only has three-year effectiveness. So if you plan to buy one from Costco, remember to check its expiration date and to see if you can use them all up before then. 
17. Buy: Bagels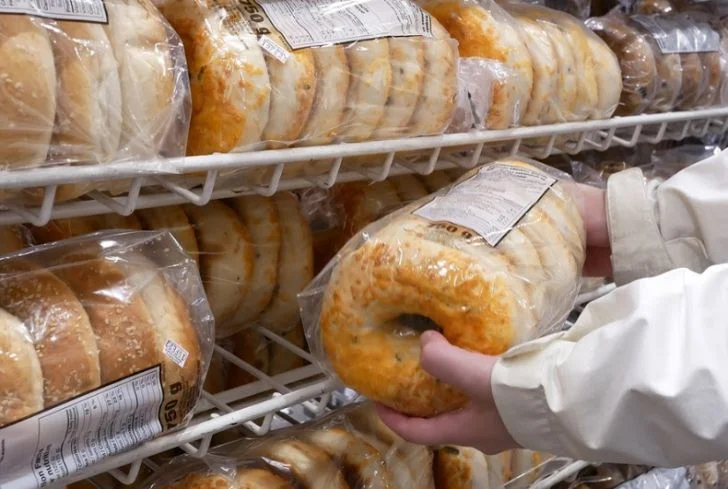 It's a good news that Costco provides bagels with all different flavors. You are likely to buy the 2-pack at a low price, and you can also choose your favorite taste.
18. Avoid: Name-Brand Clothing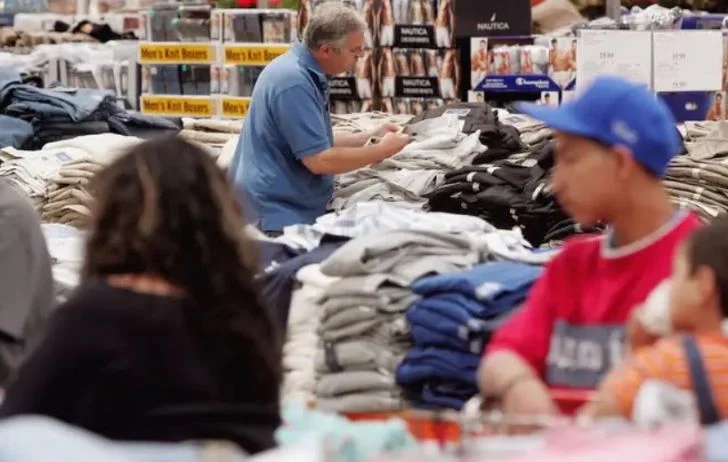 You'd better not buy designer clothes at Costco. The products might be of worse quality than the ones from the original store. If you find your favorite clothing at Costco, just keep your expectations low, or you might feel disappointed.
19. Buy: Coffee Cups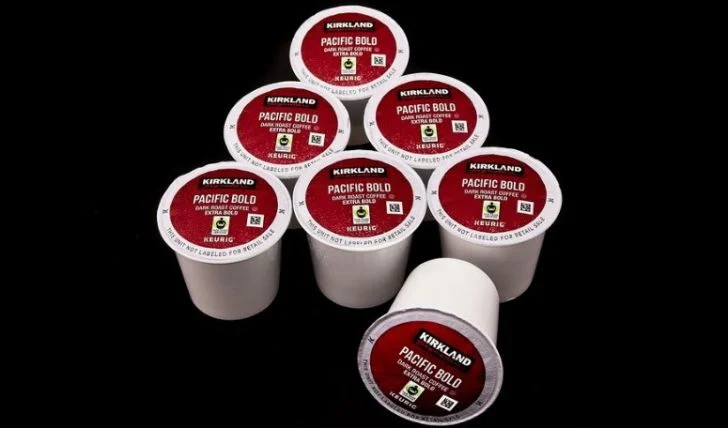 The individual cups are really cheap, and they taste as good as those expensive ones. Therefore, if you are not particular about the drinking environment, buying coffee cups at Costco might be a wise option.
20. Avoid: Rice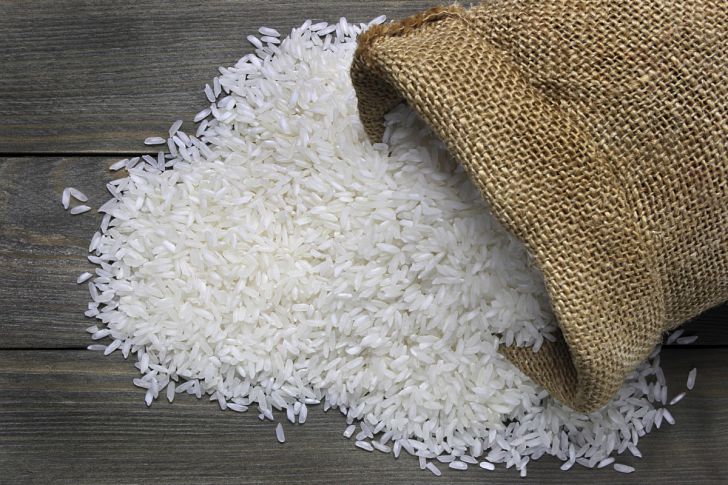 Buying rice at Costco might not be a good deal. Once a frequent shopper explored the price by purchasing the same product from different stores and found out that she paid 35% more money at Costco. There were other cases show that the same amount was sold at Costco for $40 but only $14 elsewhere.
21. Buy: Peanut Butter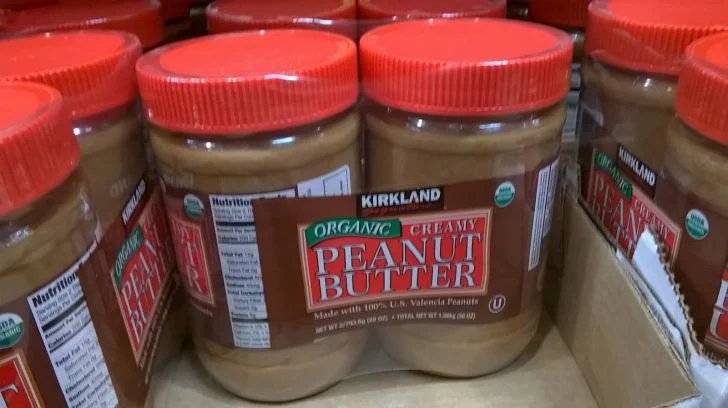 Advertisements
Almost everyone loves peanut butter as there are many ways to eat it. So why not buy a family-size jar to ensure that you are not going to run out of it? Stock up on it when you go to Costco!