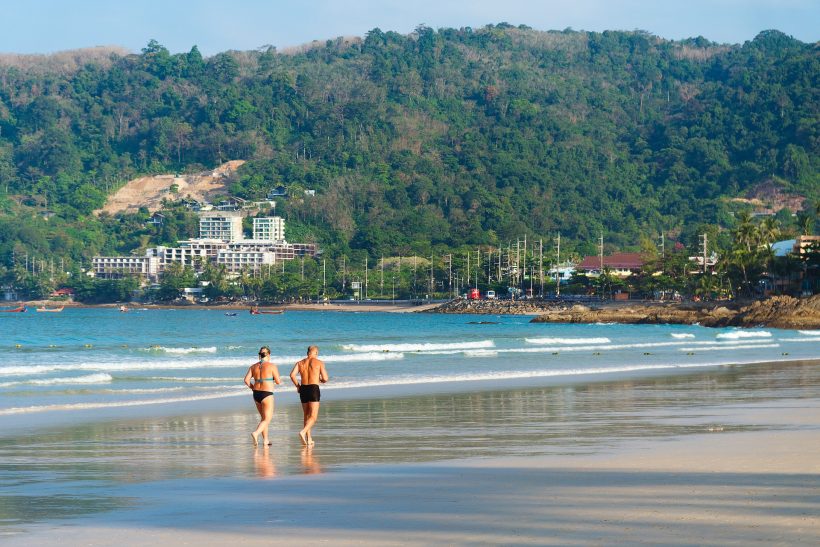 Advertisements
Retiring abroad in a different country where you worked and lived is gaining popularity. According to the Social Security Administration more than half a million people living outside the U.S., receive Social Security benefits. If you're considering relocating abroad, you should research your options. Fortunately, International Living's Global Retirement Index, lists the best countries to seek retirement. Below you will find eight of the best countries to retire, listed in the order of their ranking.  Even if you do not live in the United States, these countries are some of the best countries where your money will go furthest!  Consider retirement in these countries to extend your quality of life once you get older.  Starting with Costa Rica below:
1. Costa Rica
Mild climate, stunning landscapes, and pristine beaches draw retirees to Costa Rica. The country readily welcomes expats and offers a simple residency process. With a monthly income of at least $1,000 per month from Social Security or a similar source, expats enjoy a high standard of living at a fraction of U.S. costs.
2. Mexico
Because of its proximity to the U.S., Mexico draws more than a million retirees to its borders. Thriving expat communities enjoy seaside living and conversations with friendly, English speaking locals. Plus, legal residents over the age of 60 receive airline, grocery, and restaurant discounts.
3. Panama
Gorgeous beaches and a thriving economy lure retirees to Panama. An income of $2,000 per month covers modest living costs. Ocean breezes take the sting out of hot year-round temperatures. Moreover, an active expat community gathers for music festivals, movies, and outdoor adventures. Furthermore, the country offers discounts to retirees with a Pensionado Visa.
Advertisements
4. Ecuador
Lazy coastal towns, sun-worshipping hot spots, and nature-filled panoramic views wait for expats seeking a carefree lifestyle. It's one of the few places where you can select a climate by migrating up or down in altitude. Furthermore, public transportation costs in Ecuador make owning a vehicle unnecessary. A bus ride only costs .25 cents and cab rides will run about $3.
5. Malaysia
Retirees who choose to make Malaysia home will appreciate its rich culture and exotic scenery. Moreover, the country offers modern amenities at bargain prices. Expats enjoy convenience and comfort. You will find low-cost rental units, delicious street food, and spectacular shopping malls.
6. Columbia
Retirees desiring a high standard of living at a low cost will find Columbia a suitable place to retire. A monthly stipend between $1,700 and $2,200 allows you to rent an upscale apartment, enjoy cleaning services, and still have funds left over for groceries and other activities. In addition to perfect year-round weather, retirees enjoy low utility bills.
7. Portugal
Retirees flock to Portugal for its warm weather, amenities, and residency options. Ranked as the third safest country in the world, it is a hub for the expat lifestyle. Not only can couples live comfortably on a $1,500 per month budget, but also they have access to excellent healthcare.
8. Nicaragua
Nicaragua offers a multitude of opportunities and adventures. Retirees gravitate to the beautiful destination due to its tropical climate and welcoming expat community. In addition to the low living costs, the government offers incentives to foreign retirees. As a retiree, you'll enjoy any money earned outside of Nicaragua, tax-free.