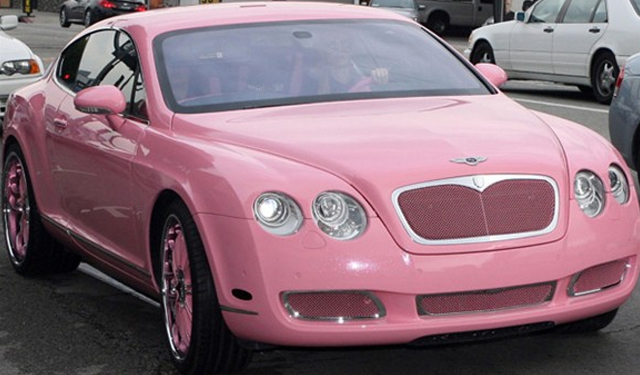 Advertisements
Cars have always been used to express one's taste, style and passions and while most of us won't ever get some of the cars we desire, these celebrities can get them with a weekly paycheck. Check out these celebrities and their extravagant cars.
11. Bentley Continental GT owned by Paris Hilton
Here is something that doesn't really appeal to everybody, but in this case it perfectly reflects the owner's taste.
Bentley has established themselves in the world of the luxury cars and they offer number of models intended for people who want to enjoy luxury and performance. However, that wasn't enough for Paris and she customized her Bentley so it fits her – it is pink and all about bling. We won't go into performance numbers, it is enough to say that it costs 285 thousand dollars. This car most certainly doesn't express Bentley values, and to be honest, it is probably not desirable to most of us, that's why it's on the last place on our list.